Our philosophy
At FIB Assessors we have it clear:
we want to contribute to the development of both national and
international companies while respecting a series of values that define us and distinguish us as a company:
01
Experience
We have renewed the traditional concept of management, after two decades of national and international experience. This allows us to offer you new horizons.
02
Rigor
Our way of working is based on rigor, exhaustive documentation, efficiency and professionalism. Only by doing this we can offer you the quality you ask for.
03
Trust
We like that each client has a single interlocutor, who becomes your right hand, guides you daily and solves your needs quickly and efficiently.
04
Flexibility and Innovation
Every client is different. For that reason we like to adapt our working methods to your needs, always applying innovation.
05
Enthusiasm and collaboration
We are passionate about our work and we like to encourage teamwork to promote collective talent.
06
Corporate social responsibility
We are committed to the social responsibility of companies.

Achievements

Services
We work with large family businesses and SMEs,
international companies based in Spain,
national companies with international projection,
entrepreneurs and start-ups. We offer our services to all of them:

Comprehensive management
Tax, labor, commercial
and accounting advice.

Planning and strategy
We advise in the search for financing, establishment of business objectives, etc.

Entrepreneurship
Advice on the creation of companies and start-ups.

Internationalization
Companies that want to internationalize their services and international entities based in Spain.

Large patrimonies
Family Office, compensation plans, Corporate Finance and Project Finance.
Contact
We would love to listen to you and advise you because it is our mission to accompany you in your business development.
You can contact us at our mail info@fibassessors.com or fill in this contact form. We look forward to hearing from you.

Collaborators
These are some of our trusted collaborators:
M&O ABOGADOS
Law firm specialized
in international taxation and international
commercial advice.
EXNOVO
Real Estate & Hospitality Solutions
National and international real estate
advice and consulting.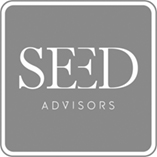 SEED ADVISORS
Legal, tax and financial planning advice for athletes and artists.
RUBICON LAW FIRM
Rubicon Law Firm is a Luxembourg law firm specialized in providing services to spanish and latin american institutional and non-institutional clients.